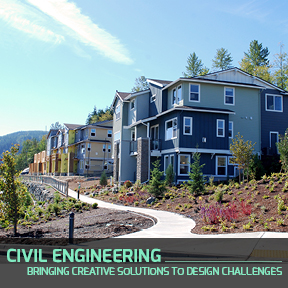 CIVIL ENGINEERING
When it comes to engineering, what you don't see matters. Our engineers are highly skilled at outlining site issues and identified viable solutions to meet our clients' goals.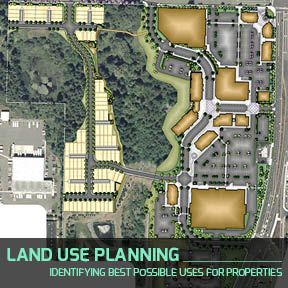 LAND PLANNING
Our planners have substantial planning experience in Washington State. They add value to the design phase by providing design alternatives that better fit the exact constraints of a site while also meeting the client's needs, vision and desires.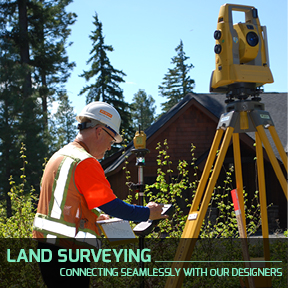 LAND SURVEYING
Our land survey department is made up of long-time employees with extensive legal and mathematical knowledge coupled with decades of field experience. They have the skills and ability to get the job done and done right the first time.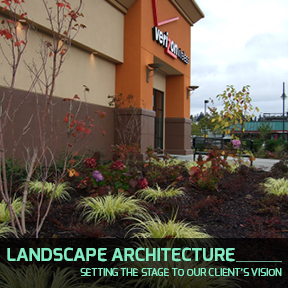 LANDSCAPE ARCHITECTURE
Our landscape architecture team strives to balance creativity with nature to design spaces that encourage the connection of people and landscaped environments.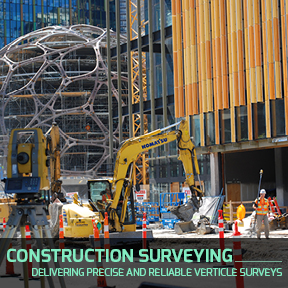 CONSTRUCTION SURVEY
From 40-story high-rise towers to head turning structures, our construction survey crews are playing an integral role in transforming Seattle's skyline. They are amongst the few that have the technical ability to perform vertical surveys.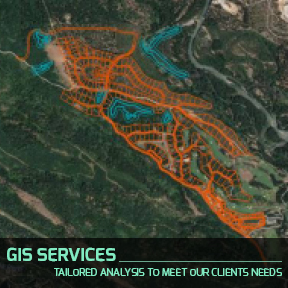 GIS
Our geospatial savvy staff are well versed in capturing intense technical information and transforming it into formats that simply convey otherwise complex data.